Normal residents enjoy benefits of hand-made soap
"There's a natural mystic blowing through the air; if you listen carefully you will hear." These are the opening words from Bob Marley's song, "Natural Mystic" which Natural Mystic, Inc. was named after.
If while walking through Uptown Normal it smells deliciously fragrant, Deborah Ciacciarelli is probably making another fresh batch of soap.
Ciacciarelli, the owner and "Soaponaire" of Natural Mystic said they have "over 40 varieties of soap." All of these varieties are hand-made by Ciacciarelli from the small soap factory set in back of the store located at 111 W North St., right across the street from the Garlic Press.
News: September 2008

It's official!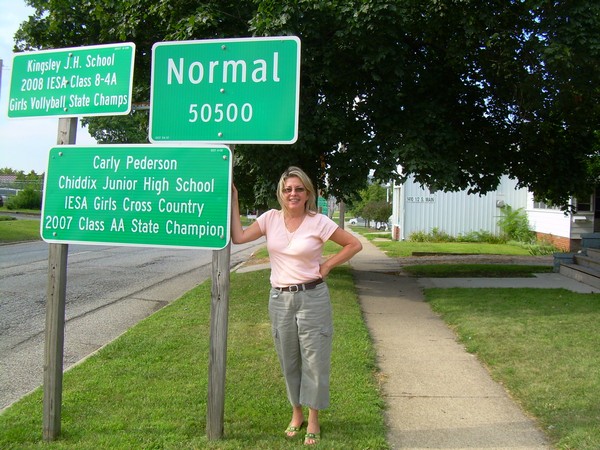 Sorry for the long delay in communication, we have finally re-emerged after two years of behind the scenes soap making.
We have opened a new retail location in Uptown Normal, Illinois. We are directly across from the popular lunch spot called The Garlic Press, we are located within Washburn Flowers serving the community for over 25 years. We look foward to serving the Student body and Staff of ISU along with the community with our great smelling products.
Please stop in for a free sample.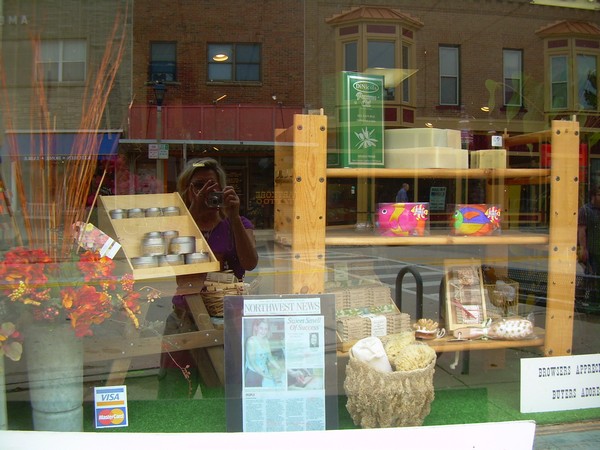 News: April 2007
....whew the year flew by and 2006 was quite a ride!
Things are settling as I fall into a routine, it is a strange routine but at least I am seeing some routine again. We continue making and shipping our soap now from Bloomington Illinois. We rent a small space in a 500,000 sq. foot old brick Eureka Building where other small businesses rent shares of space. It works for now as we grow and can make a lot of soap from there when production is cranking. We are mostly wholesale now, except for the web orders. I still spend some time each Month in Tampa where I keep a part time job and a home. I also have my older son Richie in Tampa who will join us soon up north. He is a good little soap maker and I plan to incorporate his assistance into the business at least part time. My younger son DJ will graduate Normal Community High School and attend college locally for another year. He still cuts every bar of our soap as he always has from the start. We are looking at moving onto our Disney World like Main Street here in Bloomington some time in the future. For now, The Blue Thistle located on the street level of Main Street Yoga carries our soap and it has been a big hit here in Bloomington. We will seek out a couple more venues, one on Main Street in Normal (Can you imagine me living so close to a place called Normal) and maybe on the old Route 66 where a lot of passers by travel, and perhaps a small shop I have been looking at located in Cira (Central Illinois Regional Airport) our local airport.
Ray is very happy but busy at the job he took over 2 years ago here in Lincoln, Illinois. The animals have adjusted, They and my son have seen their first winter and we had a good one! Lots of snow, Xena, our 90lb red rescue Dobie is still not sure ...see her picture at http://www.fldobermanrescue.bizland.com/happing.endings.html
Any one looking for a great pet, this is the way to go, she is a true gift and I would have a farm full of them if I had the time.
We are now enjoying the magic of Spring and the Earth coming back to life!
I promise to do better at keeping you updated as things are settled for now.
As always
We appreciate your business!
Sincerely,
Deby C
---
News: March 2006 - We have closed the business for the Month of March for relocation. More big news coming soon as we start back up in April.
Soap is Available this month at :
Natures Food Patch
1225 Cleveland Street Clearwater FL
Wendy Fit Yoga
13974 West Hillsborough Ave
813 854-5400
The Lotus Room
1101 West Kennedy Blvd
Tampa, FL
813 254 6777
Saturday Morning Market
St Pete 9-2pm Saturdays
Central Ave between 1st and 2nd.
---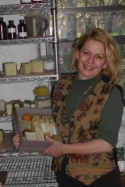 BIG NEWS!
April 2004 ...We are proud to announce the opening of a new location at 1101 W. Kennedy Blvd near Downtown Tampa. This is especially exciting because we are associated with a historic 1870 brick building that houses a Yoga Studio and Art Gallery and is called the Lotus Room an all woman owned Business Coop. We are located around the side in the very rear entrance , You are welcome to stop in if we are there or call 813 925-3881 for an appointment. To Read about it in The St. Petersburg Times
October 2003-May 2004 You can now find us on Saturday Mornings 9-1pm at the St. Pete Saturday Morning Market on Central Avenue Between 1st and 2nd St.and at Hyde Park Fresh market from 9-2pm.
August 2003... We will now operate a small booth at the Oldsmar Flea market for your soap smelling pleasure. We will be open 10-2pm on Saturdays and Sundays. You can find us in C-Aisle East, directly behind the large Nursery in the front. Call us before time if you want something special. Stop and Smell the soap!
April 2003.....We have completed our transition and we are very busy making soap wrapping packing and shipping in our brand new soap studio in Tampa FL.. It has been a pleasure to fill your orders and talk to many of you via your e-mail and on the phone. Please feel free to contact us at Natural Mystic Inc. 813 925-3881. We are a small family run operation with everyone helping with the small chores of cutting the corrugated wrap, making and cutting labels and preparing brochures and samples. I am in charge of the soap making but hope to someday pass on this special wonderful art and tradition to be carried on by our family. I am available for your phone calls or to return your phone calls after 2pm and look forward to talking to you about any questions you have.
Yours Truly,
Deby C
Click here to read our Letter to our Customers, January, 2003, below.

To provide a product that brings as much pleasure to the consumers as it does to the creators, along with honesty, integrity; great friendly and personalized customer service.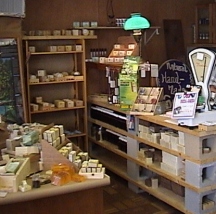 Kate's Soap started in 1998 as a cottage soapworks in St. Petersburg, Florida. The little company grew, and in January, 2001, Kate moved the shop into a retail store front in St. Petersburg. By Fall, 2001, they had hired their first employee. Along the way, Kate met me through our common love of soap making (I've been making soap for many years, too), mentored me and we became good friends. When Kate decided to return to school, my husband Ray and I offered to buy Kate's Soap, run it as a family business and carry on the tradition of making fabulous soap from the finest ingredients. We formed our parent company, Natural Mystic, Inc., and worked closely with Kate to learn all she could tell us about her soap and her wonderful, loyal customers. Now, we're thrilled and honored to have you trust us with your soap and we hope you'll enjoy the few additions to the soap line we plan to share with you over the coming year or so. (Note from Kate: I have tried a few of Deby's special soaps, and they're terrific! She has a great nose for herbal blending..Kate)
---
Our soaps are stirred, cut and wrapped by hand in small batches** using recipes painstakingly developed to produce a soap that feels terrific in your hands, offers a glorious lather, and leaves your skin clean and feeling soft. What's a small batch? We still produce many of our soaps in 12 pound batches (about 50 bars). The larger batches are still only 100 bar batches.
---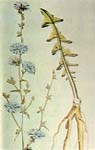 What you put on your skin matters, so what we put in our soap does, too. You won't find petroleum products or inexpensive, 'filler' vegetable oils in these soaps. To avoid the use of synthetic preservatives like EDTA and BHT, we use rosemary oleoresin extract, an oil soluble antioxidant.
We have chosen our oils, herbs, pigments, soap making temperatures, stirring style and packaging with quality in mind. We continue to actively study the products we use, and we're committed to meeting the highest standard in our production practices. We are proud of our ingredients. Each ingredient has a purpose, and we don't add anything unnecessary to our soaps. Some of our ingredients: Olive Oil, Coconut Oil, Palm Oil, Jojoba, Avocado Oil, Shea Butter, herbs and herbal extracts, essential oils, fruit, nut, and vegetable powders or extracts, and Rosemary Oleoresin Extract (an oil-soluble antioxidant).

Why use handcrafted soap?
First, because it is soap. The commercial bar you'll find in your grocery aisle is probably NOT soap, but a synthetic detergent bar that may cleanse by harshly stripping away the skin's protective oils. A handcrafted soap is made with a slight surplus of emollient oils which will be kind to your skin as it cleans.
How is the soap made?
To make soap, you need to combine some type of oil and some type of alkali, such as sodium hydroxide. We use only vegetable based oils.
I use the cold process method, which means that I don't cook the soap over a heat source. Rather, I stir the soap until it thickens, pour it into molds, and allow it to sit quietly for a day or two before I remove it from the molds and cut it into bars. Then, I allow the soap to cure for several weeks. I have some photos of the process on the site - take a look.
Due to the handmade nature of these soaps, variations may occur. Changes may result from slight variations in oils, herbs, pigments, ambient temperature or humidity.
Natural Mystic Inc. AKA Kate's Soap, make no claims for our soaps except that they'll clean, that they will make your bathing experience pleasurable and you'll probably like them well enough to tell your friends and family about the pleasures of handmade soap.
Any other pleasing effects you notice are entirely circumstantial!
---
LETTER TO OUR CUSTOMERS, JANUARY, 2003
To our wonderful customers,
I am pleased to let you know that I have chosen to sell the soap company to a friend and fellow soap maker, Deby Ciacciarelli, of Natural Mystic, Inc., in Tampa, Florida. I am leaving Kate's Soap in competent, loving hands, and I trust that you will feel that way, too, as you come to know Deby.
Deby is a terrific soap maker, and she plans to keep the Kate's Soap label and products the same. Any additions to the line that she makes will surely be improvements, as she brings her fresh energy and imagination to the realm of soap making for Kate's Soap. I have been working with her for awhile already, and before she assumes the company (March 17, 2003), she'll have been making soap with me for several months. I'll also be consulting and helping out for a few months to ensure a smooth transition, and I'll be available indefinitely after that.
Deby has been making soap for friends and family since 1996. She is a woman of many talents and interests; She has studied fashion design, pattern making and various metaphysical arts, like creative visualization, religions of the world, astrology and meditation. She has also studied neurolinguistic programming and has had a lifetime interest in the healing qualities of herbs. She has made many a visit to the jungles and rainforests of Central America with her family to explore this interest. She has made candles, jewelry, and stained glass, among other artistic crafts during her lifetime. For many years she has been a Special Functions Supervisor for Continental Airlines; her customer service skills are fabulous, and you'll find she's easy to talk to and extremely conscientious.
My reasons for turning the company over are personal; I hope to pursue doctoral study in Speech Language Pathology. I have missed my profession a great deal over the past year or two, and this year I decided that I would be happier returning to my field. Deby knew of my hope to pursue doctoral study, and told me she would love to come on board to help. We realized it was a terrific match, and eventually decided she should assume ownership of Kate's Soap.
We've chosen to let you know well in advance of our transition date so that you can plan your orders accordingly. While we don't anticipate any problems filling orders, naturally we'll be unable to ship during the two weeks that we'll be transferring equipment and stock from Saint Petersburg to Tampa. Deby will be making the soap in a specially –outfitted workshop on her property there, and we'll be closing the little storefront here in Saint Petersburg.
Once again, let me thank you, and wish you well. The new number she can be reached at is 813 925-3881.
Sincerely,
Kate Krival, President
Kate's Soap, Inc.

---